Description
Jerome Molloy lives in New Brunswick, Canada and is renowned as one of Canada's most prominent fly-tiers. His superior Atlantic salmon flies have been sought after by both collectors and anglers for many years. His eye for detail and proportion, along with an exceptional skill at the vice has earned him a reputation as a master tier.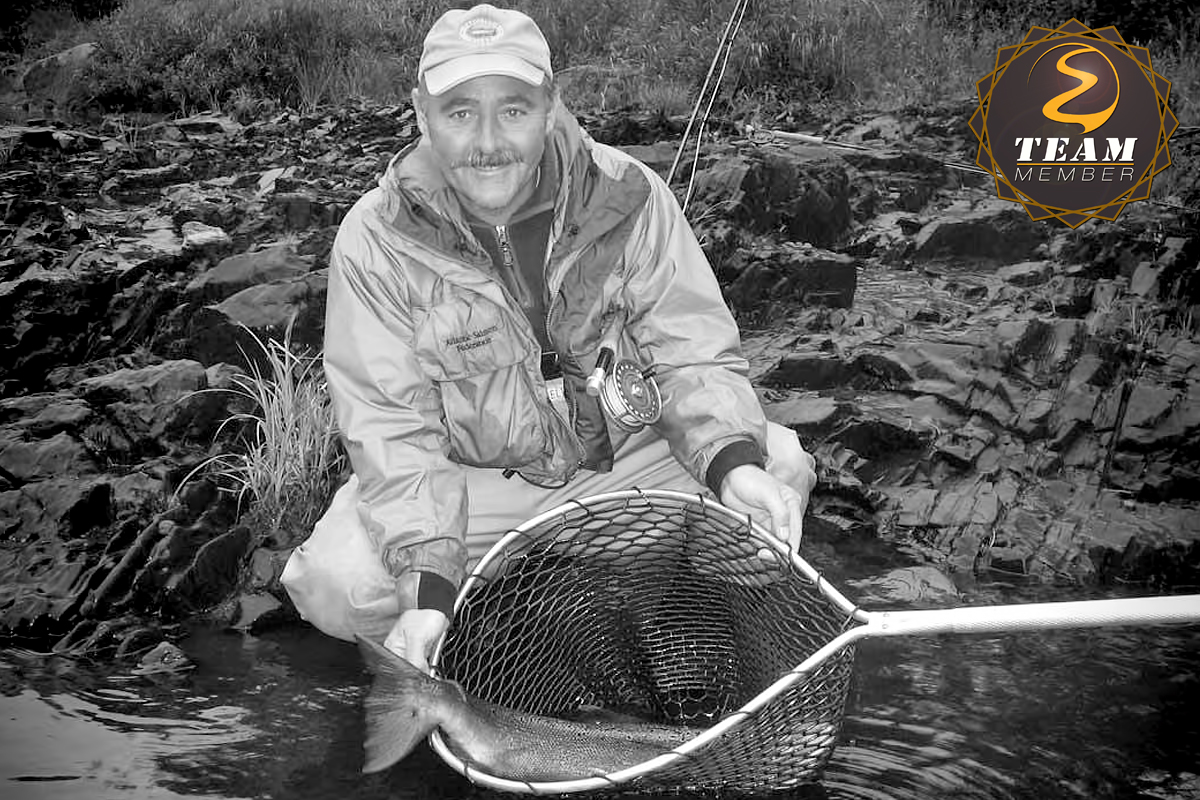 Jerome is a two- time consecutive winner of the World Fly Tying Competition sponsored by the Federation Quebec Salmon Atlantic. In addition to his many awards, 1995 he was accredited by the Federation Quebec Salmon Atlantic ( FQSA) and the North Atlantic Salmon Fund, a Master Tier and is inducted in the FQSA, Fly Tyer's Hall of Fame. In 2008 he was also Inducted to the Atlantic Salmon Museum Hall of Fame.
Jerome has again donated to the MSA US auction a selection of salmon flies tied by him.  This year's selection includes:
Left tray from top – Cascade, Purple Bastard, Ally's Shrimp
Right tray from top – Undertaker, Blue Charm, Pompier, Silver Down East, Silver Grey, Black Bear Green Butt, Laxa Blue Variant, Green Rat, Thunder & Lightning
There are 48 flies hand tied by Jerome Molloy in this amazing collection!