Description
Warren Duncan will need no introduction to the person who will end up buying this collection of 8 flies tied by Dunc himself.  His resume is far too large for the space available in this auction.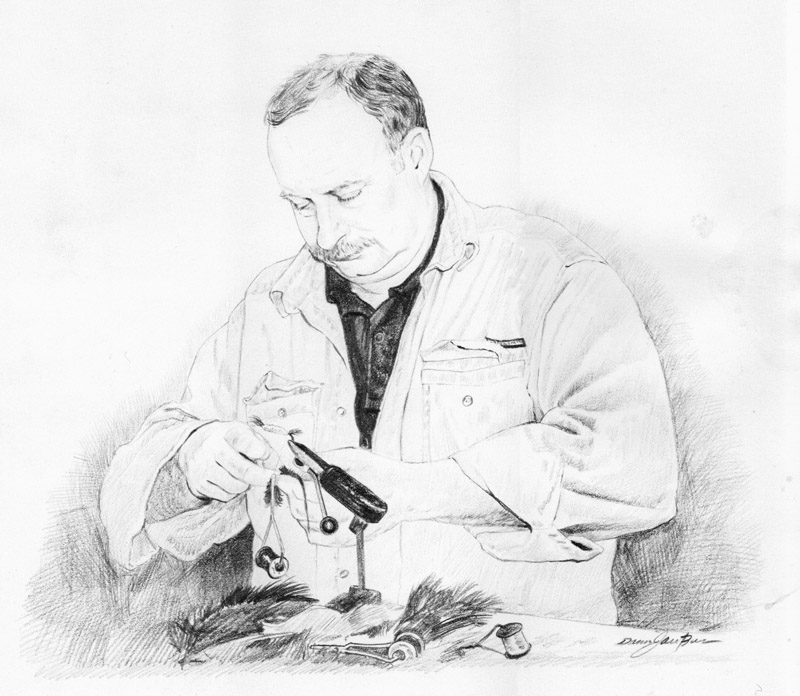 Suffice it to say, though, that he was the best known and one of the most highly regarded fly tyers to ever come out of the New Brunswick salmon fishing culture.
When Warren passed away unexpectedly in March of 2007 every fly tied by him that was on the shelf anywhere was immediately either bought up, or as in the case of these flies donated by the Eldredge Bros. Fly Shop in Cape Neddick, Maine, the inventory was immediately removed from the shelves for posterity.  It is from this small stock of Warren Duncan flies that this collection of brand new, unfished, flies has been selected.  The flies come in a Wheatley fly box.
Flies included:
Thunder and Lightning
Blue Charm
Undertaker
Green Machine
Ally's Shrimp
Cosseboom
2 bombers
SOLD AT LIVE AUCTION FEB 5TH $300